With Thanksgiving just a week away and other December holidays just about a month from starting, you're going to need something to help keep you organized. We're going to be coming out with tech-focused gift guides next week, but for now, we wanted to share some holiday-themed apps that can help you stay on track, no matter what your goals might be. Whether it's keeping track of what you're eating, easily sharing money with friends and family, or navigating the treacherous weather, we've got something for you!
taken from: Onlinebusiness.com
Keep Safe When Traveling
Are you and your family planning to drive to visit relatives during the holidays? If so, you'll want to keep an eye and ear out for the weather. With the recent 7 feet of snow in Buffalo that left motorists stranded for over a day, you don't want to be someone that gets trapped in inclement weather. It puts a wrench in your holiday plans and also increases your risk of injury, depending on the severity of the weather event.
Thankfully there are apps that allow you to create emergency plans and track the weather forecasts along routes you take. The first, Winter Survival Kit, allows you to create notifications for other family members in the case you get stranded. By tracking your current location, it'll also help you better communicate with '911' in the event that's needed. The second, Road Trip Weather, is like Google Maps that includes notifications of exactly where weather is expected to get bad based on National Weather Service forecasts.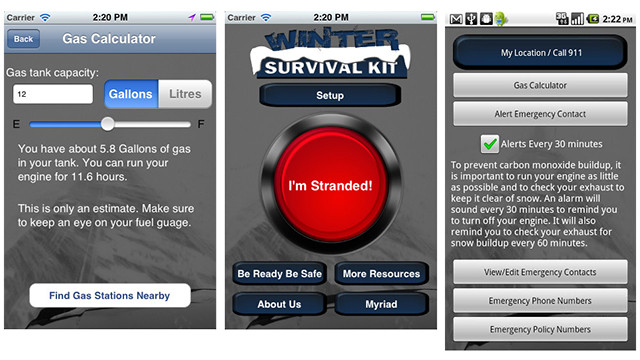 taken from: CNN
Manage Your Calorie Intake
Next week is the season's biggest food feast, and with it comes the temptation of roast turkey, mashed potatoes with generous amounts of butter, pie in 5 varieties, and a bevvy of comforting beverages. You should still enjoy yourself, but it's also important to keep a record of what you're eating so you don't overdo it. This is where myfitnesspal comes in.
This totally free app allows you to track calories of all your meals, collect recipes from an expansive web network and also keep track of any exercise you might do at the same time. Since it's easily accessible on both your smartphone and desktop, you can easily add items or make adjustments if, say, you decide to indulge in that extra apple pie slice at home. The added social aspect can also help encourage you to be more active when that didn't seem possible.
taken from: Limitless Magazine
Share Money, Hassle-Free
During the holiday season, you'll be delegating tasks to various members of the family, buying gifts from the whole family for grandma or grandpa, or chipping in during holiday outings with friends. These tasks get complicated when money is involved. Sometimes you can't split a bill or you don't have cash handy. Conducting wire transfers through your bank can lead to hidden fees and can often taken days to clear. Venmo is a mobile/web platform that is different.
On Venmo, you can easily share money from your credit card, debit card, or bank account with minimal fees. For bank accounts and debit cards, it's free, and for credit cards, there is a 3% transaction fee. Better yet, all of the payments clear in 1 business day if made before 7 PM EST, so you won't have to wait days for Paypal or a similar platform. After your bank account is verified, you can even transfer up to $2,500 at one time. (Whoever is getting that gift is lucky!)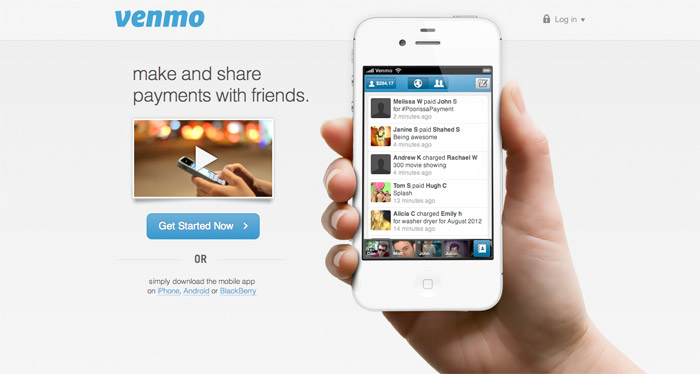 taken from: Yewknee
These are just a few of the many apps that can make your holiday season less stressful and more fulfilling. What are some other apps you use to keep things festive? Feel free to share them in the comment section below. Happy Holidays!